If anyone is interested, I survived yesterday's swim. 
I was at Manvers Lake which is situated in the Dearne Valley, an area of former coal mines in South Yorkshire between Sheffield, Rotherham and Doncaster. 
I have driven past the sign to Manvers many times and never knew about the lake.  
Whenever I thought of Manvers I would also think of Elvers which is the name for baby eels, I would also sometimes think of a fish-disease with a similar name although I can't at present recall what that is. (Possibly, although unlikely, 'Velvet') (For more on tropical fish diseases, see here!)
It therefore must have occupied a watery part of my consciousness even before a colleague contacted me last week asking me to link them with the public health team in Rotherham in order to promote the health benefits of open water swimming and something called Dragon Boating. 
I checked the website, was inspired, went along yesterday and returned today for an even longer swim. 
It was strange, arriving at just before 8am on a Saturday morning. By the time I pulled-up in my car there were already a few men changing back from their wetsuits into normal clothes.
They had been up early.
From the first person who said hello, through to the man at the desk with the big bushy (blue) beard, everyone was amazingly welcoming and friendly. Perhaps the acknowledgement that there is someone else as crazy as them was reassuring, a little like having your Myers-Briggs Type Indicator explained to you, when you discover it is your 'type' that makes you enjoy solitude or introspection or time to reflect. It's not me, it is who I am. Just as, I am not unusual wanting to swim this morning, there are other folk already at time. See here.
After changing into my wetsuit (Lidl holiday purchase as discussed yesterday) and donning my goggles I headed out for the safety briefing. This was where we were told what to do (swim from buoy one to two then three, not randomly across the water) and what not to do (forget to sign-out at the end of a session) (they keep a tally of who is in the water).
And in we went.
It was amazing.
Water was somewhere around 20C which was surprising and the ducks and tiny fish seemed happy.
There were a few anglers dotted around, fishing rods, like skinny phalluses pointing towards the centre, but mostly it was quiet. Peaceful. Sublime.
I passed my assessment and was told I could get on with it.
It was strange, swimming along and seeing underwater plants, the rocky bottom, the stillness of the water.
I left at nine and was so buzzing I joined the club and returned today.
I was back at 8 and swam for an hour.
Today it was raining.
The sensation and the sight of raindrops falling on the lake as I cut through the water was perfect.
If you are interested to join, here is the club's website. Alternatively, there might be a club near where you live.
As an aside, it is relevant to mention Langold.
This is the closest lake to my house.
It is one of my favourite dog-walking places, with woods and country paths that meander, it is only ever busy on very sunny weekend days, mostly it is dog walkers and anglers, enjoying the outdoors.
Interestingly, Langold, which is also with the area of former coal mines was once the UK centre for outdoor swimming. There was a large open-air swimming pool and previously they would host the British Long Distance Swimming Championship.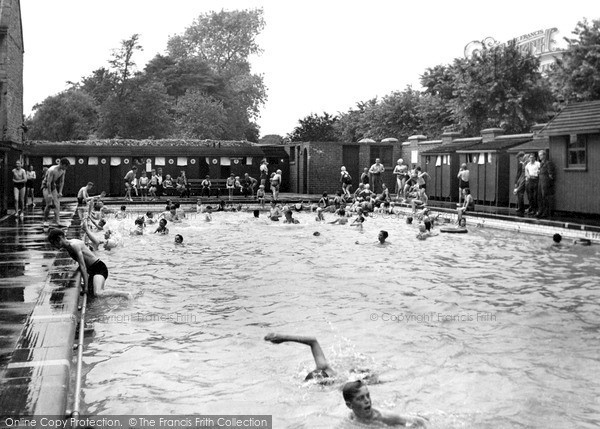 Over the past few years, I have seen the occasional lone swimmer front-crawling.
Around the lake are 'no swimming' signs, reinforced with more recent, 'cold water kills' reminders.
You often see kids jumping off the pier on hot days.
I have been tempted.
Talking with a colleague last night, she used to swim there as a child.
I worry about the water. In that, I am not concerned about my potential to drown, although you never know, more the potential to become snared in a fishing line or to ingest polluted water.
Manvers has an amazing water quality report – see here.
I couldn't find one for Langold although I have seen dead fish floating by the side. There is also lots of flotsam and litter bobbing around piles of cast-off feathers and fallen leaves and twigs.
As a young man, travelling through Egypt in the 90's I remember jumping-off my Felucca into the Nile on the outskirts of Cairo. I wasn't as squeamish about pollution back then. (I later tried not to think about schistosomiasis).
I contemplated heading-off to Langold for an independent swim and thought again.
I couldn't find an online water quality report and there are the fishing lines (lots more anglers at Langold) and in my Googling last night I discovered the lake has some pike. Which, in case you don't know are large omnivorous fish with sharp jaggedy teeth. They were the final straw.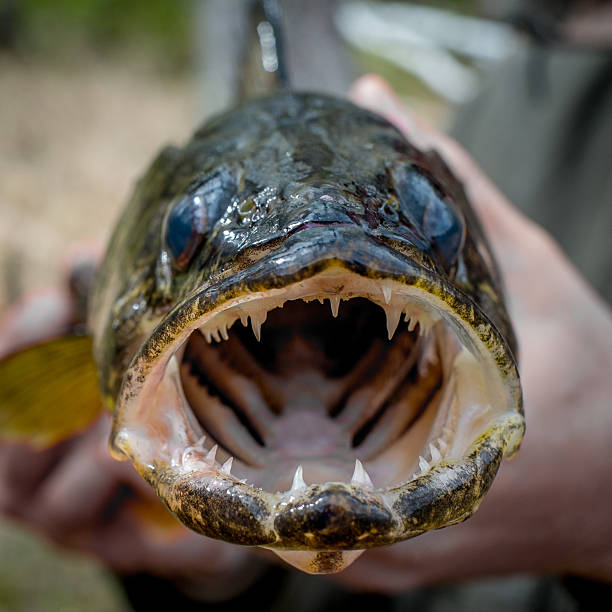 I don't know what aquatic life is in Manvers, hopefully I won't catch elvers, velvet or whatever the disease.
Just keep swimming as Dory says.